We were wandering the seedy parts of Miami today. It was a bit overcast so there weren't too many people outside. But we never give up and we kept on looking. We found this thug hanging around this abandoned warehouse, slinging some of his "action". We told him we had a little bit of action ourselves. Before he got to find out what we meant, he was throat-full of cock and had 12 inches stuffed in his ass! All we had to pay was 50 bucks. What can I say? Some thugs come cheap, and some just have "sucker" written all over their faces. Click here to join and see all our videos.
CHECK OUT MORE UPDATES - REAL THUGS, GOING COCK CRAZY THE THUG HUNTER!!
See what happens when the thug hunter makes a visit to a hood near you. Watch as he gets sucked and fucks muscle black guys. It's out of control!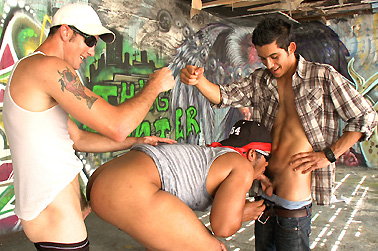 ROLLIN' WIT THE THUG HUNTER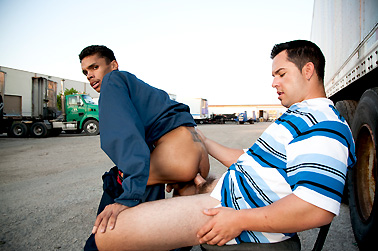 Camera, Cock And New Opportunities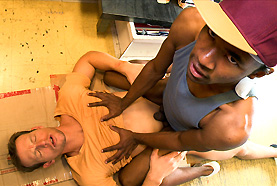 Everybody Is Slingin' Ass Out On The Streets!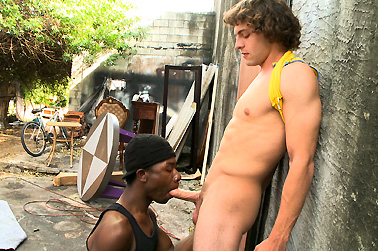 Thug Tricks Out A Straight Guy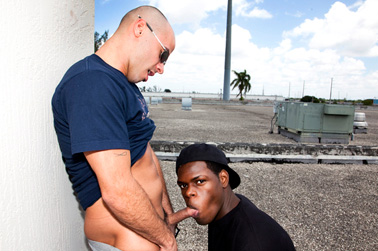 Street Interviews At The Meat Market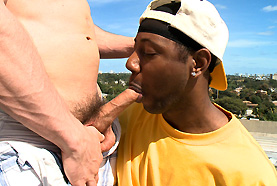 Another Thug Hunted!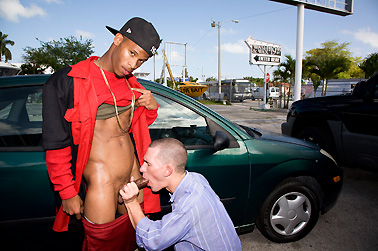 Pimpin' Aint Easy, Thug Huntin Is!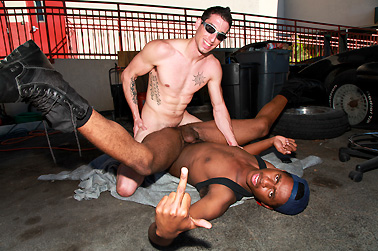 Car Thieves Give The Best Head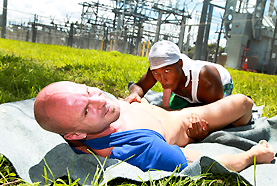 The Pimp Gets Pimped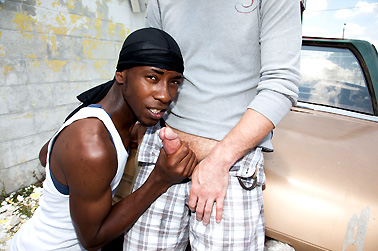 Slingin' And Sucking Dick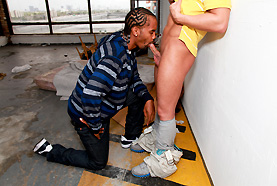 Thug Gets Banged Outdoors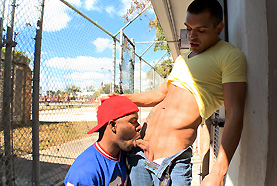 Straight Thug Gets Tricked Out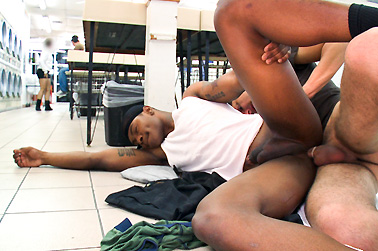 Thug Laundry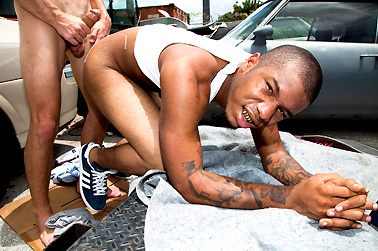 Opening Up The Candy Shop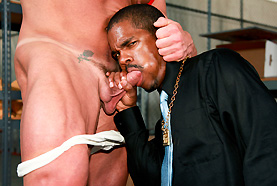 Straight Thug Goes Gay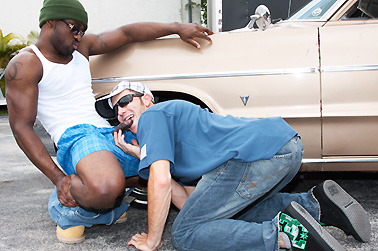 CHEVY RIDIN'
The hottest, gay black thug site out there. Nothing else comes close.