We found this thug in the corner by a sleazy motel. He was definitely up to no good because he was super defensive. But we knew his weakness, the one all thugs have: money. We showed him some bills and next thing we knew he was getting some dick slung on him. He had our white boy's dick some deep down his throat. He claims he never had a dick before, but he took it like a champ. He might not have been gay before, but he definitely is as our white dude busted cum all over his black ass. Click here to join and see all our videos.
CHECK OUT MORE UPDATES - REAL THUGS, GOING COCK CRAZY THE THUG HUNTER!!
See what happens when the thug hunter makes a visit to a hood near you. Watch as he gets sucked and fucks muscle black guys. It's out of control!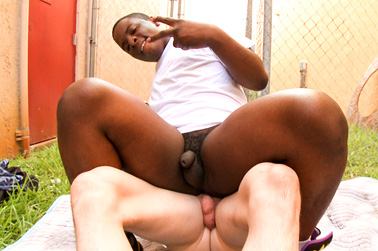 Money Talks In The Hood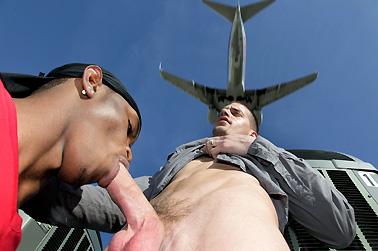 Airplane Nut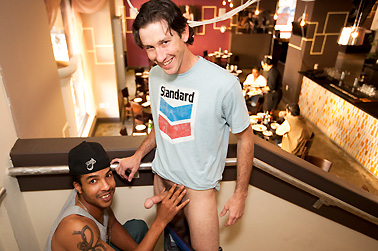 Thug Huntin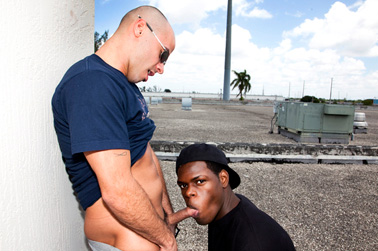 Street Interviews At The Meat Market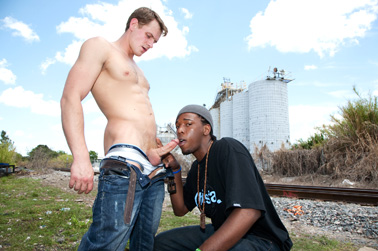 The Wrong Side Of The Tracks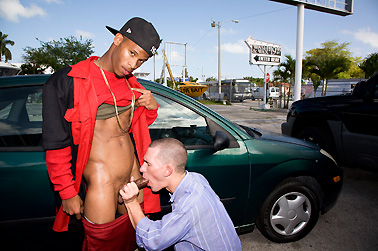 Pimpin' Aint Easy, Thug Huntin Is!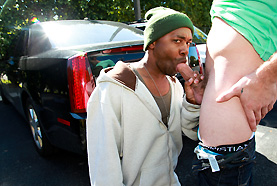 Crime Is A Pain In The Ass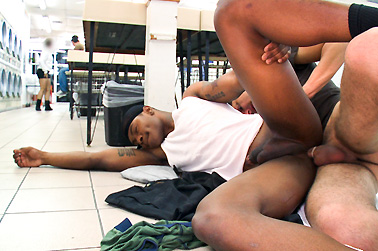 Thug Laundry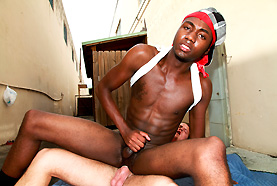 How To Turn Out A Gibberish Man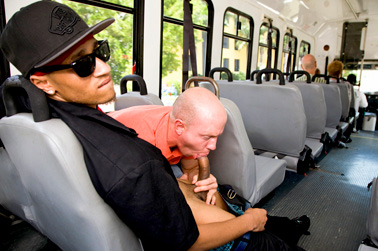 What Happens On The Bus, Stays On The Bus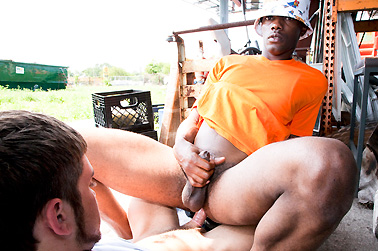 Junkyard Thug!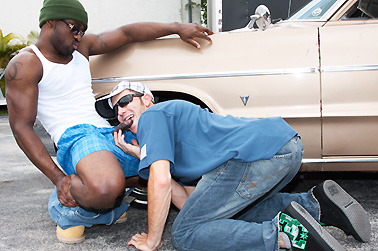 CHEVY RIDIN'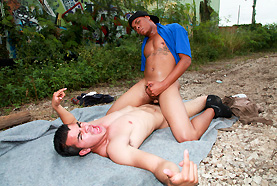 Thug Play 101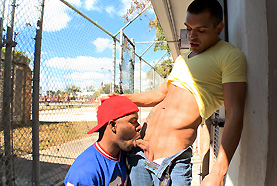 Straight Thug Gets Tricked Out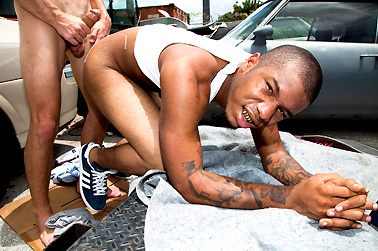 Opening Up The Candy Shop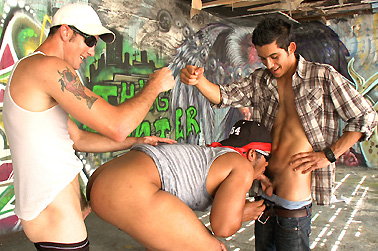 ROLLIN' WIT THE THUG HUNTER
The hottest, gay black thug site out there. Nothing else comes close.