We found this thug in the corner by a sleazy motel. He was definitely up to no good because he was super defensive. But we knew his weakness, the one all thugs have: money. We showed him some bills and next thing we knew he was getting some dick slung on him. He had our white boy's dick some deep down his throat. He claims he never had a dick before, but he took it like a champ. He might not have been gay before, but he definitely is as our white dude busted cum all over his black ass. Click here to join and see all our videos.
CHECK OUT MORE UPDATES - REAL THUGS, GOING COCK CRAZY THE THUG HUNTER!!
See what happens when the thug hunter makes a visit to a hood near you. Watch as he gets sucked and fucks muscle black guys. It's out of control!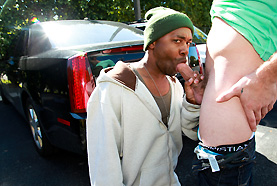 Crime Is A Pain In The Ass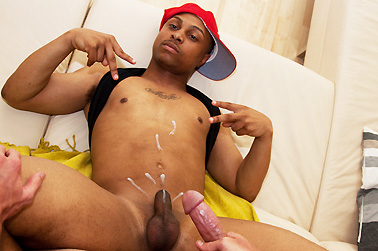 Basketball Jones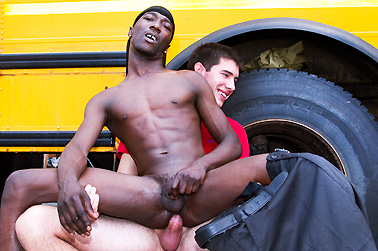 A Gang-Star Is Born!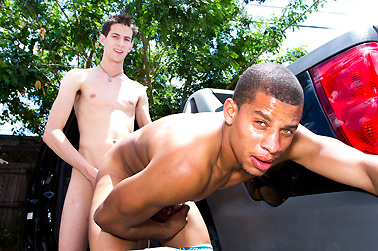 Some Thugs Come To Us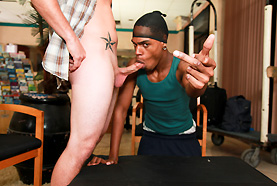 Gay Black Thug Gets Some Ass Pounding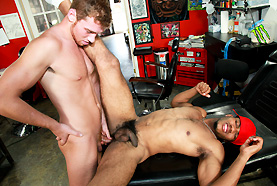 Tattoo For A Little Anal?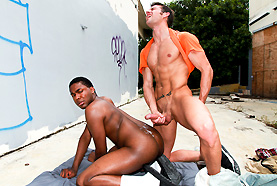 Bitch Better Have My $Money$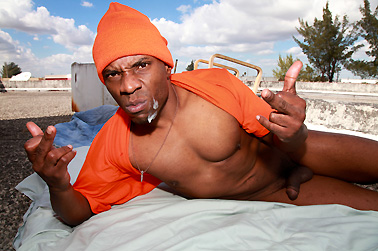 Orange You Glad You Got Tricked Out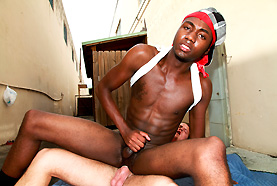 How To Turn Out A Gibberish Man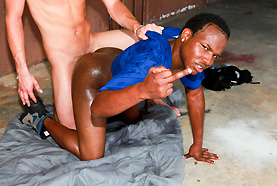 Looking For That Good Action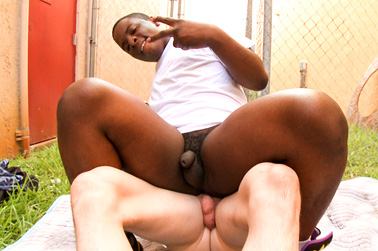 Money Talks In The Hood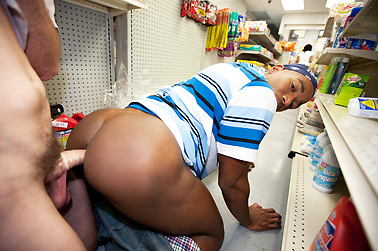 Convenience Store Sex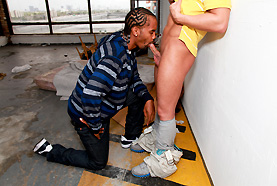 Thug Gets Banged Outdoors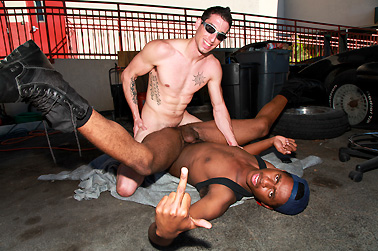 Car Thieves Give The Best Head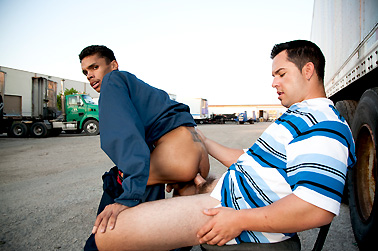 Camera, Cock And New Opportunities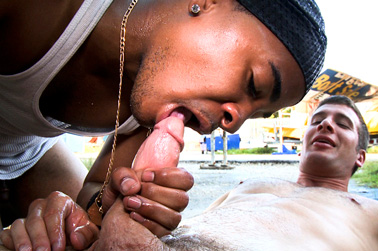 Boat-Yard Thugging
The hottest, gay black thug site out there. Nothing else comes close.